Volunteer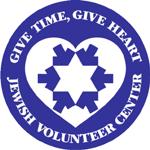 Be part of a community actively engaged in tikkun olam – the Jewish act of repairing the world.
Learn new skills. Meet others who volunteer. Fulfill a mitzvah. Earn community service requirements... and so much more.

Let us match you to an opportunity based on your skills and interests. We offer projects for individuals, families and groups. Whether you wish to volunteer on an ongoing basis or prefer a one-time project, we can help you make a profound impact on the lives of others.